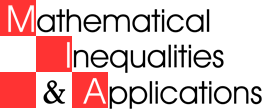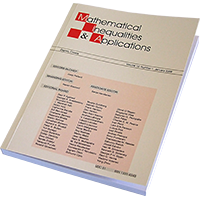 Open Access on demand (OAD) program
'Mathematical Inequalities and Application' ('MIA') is a subscription journal which offers a possibility to make your article freely available online upon publication by using an Open Access on Demand (OAD) program.
How much is the open access publishing charge?
For authors opting for Open Access on Demand, the fee is 500 EUR.
Can the open access publication fee be discounted or waived? See the list of Free Waiver Countries.
Under what form of license is the article published?
All Element Open Access journal articles are published under the terms of the Creative Commons Attribution Non Commercial License which permits use, distribution and reproduction in any medium, provided the original work is properly cited and is not used for commercial purposes.
Copyright on any research article in a journal published by an Element Open Access journal is retained by the author(s). Authors grant Element a license to publish the article and identify itself as the original publisher. Authors also grant any third party the right to use the article freely as long as its integrity is maintained and its original authors, citation details and publisher are identified.
The Element Open Access Agreement formalizes these and other terms and conditions of publishing research articles.
Refunds
If, after publication, there is a reasonable consideration that the article should be removed from our website, for example, because of a breach in author warranties, we may withdraw it. In such case we will be under no obligation to refund the open access article publishing charge.
What is your policy on article deposit in repositories?
We support tagging and cross-referencing of articles within repositories so that they relate back to the original research grants and programs.